CMSUK Board of Directors
Lord David Hunt - President (Non Director Position)
David Hunt was born into a Liverpool shipping family in 1942. Educated at Liverpool College, he went on to graduate from Bristol University in Law, also representing British Universities on a debating tour of the United States of America. He is now Chairman of the English Speaking Union, having been a Governor and then Deputy Chairman for many years.
David Hunt was Senior Partner of Beachcroft Wansbroughs, Solicitors, from 1996-2005 and is now chairman of the financial services division of Beachcroft LLP, specialising in insurance and financial services. He also advises the Association of British Insurers and BUPA.
As a Member of the House of Lords, he is an officer of the All-Party Parliamentary Group on Insurance and Financial Services and is a frequent speaker at national and international conferences on insurance and reinsurance. He is a Fellow of the Chartered Insurance Institute (CII) and was the first independent Chairman of its Professional Standards Board. He is President of the CII for 2007-2008. He has also been elected a Fellow of the Institute of Actuaries and was given the Lifetime Achievement Award at the 2004 Insurance Times Awards.
He started as a trainee solicitor with one of the predecessor firms of Beachcroft. From 1965, he was articled to a former President of the Law Society, Sir Denys Hicks, and, after admission as a solicitor, was made a Partner in 1968. When he stepped down from the Cabinet in 1995 to become Senior Partner, the firm had 150 fee earners and has grown to be one of the largest national law firms with now over 750 fee earners and a total staff in excess of 1,300 people.
He was elected MP for Wirral in March 1976 and spent 21 years as an MP. In 1979, he became a member of Margaret Thatcher's administration as Parliamentary Private Secretary to John Nott, as a Whip and then as Coal Minister during the coal strike. He was appointed Deputy Chief Whip after the General Election in 1987. After serving as Minister for Local Government and Inner Cities from 1989-1990, he was appointed to Margaret Thatcher's Cabinet as Secretary of State for Wales. Re-appointed in that position by John Major, he became Secretary of State for Employment in 1993 and then Chancellor of the Duchy of Lancaster in 1994-1995.
David Hunt is President of the All-Party Parliamentary Group on Occupational Health and Safety, an honorary fellow of the International Institute of Risk and Safety Management and a Trustee of the British Occupational Health Research Foundation. A leading authority on rehabilitation, he co-founded - and was the first Chairman of - the Case Management Society UK (CMSUK). He is a fully accredited CEDR mediator.
David Hunt was awarded the MBE in 1973 and appointed to the Privy Council in 1990. He was made a Life Peer as Lord Hunt of Wirral in 1997 and is President and Patron of over fifty charities and voluntary organisations.
Karen Burgin - Chair
Karen is a Registered General Nurse by profession, who following a clinical career within acute, post –acute, community and vocational rehabilitation for people with acquired brain injury, moved into case management. For over 20years Karen has been involved in the establishment and development of child and adult case management services within the statutory, voluntary and private sectors. With specific expertise related to services for those with catastrophic injury Karen has a particular interest in child brain injury and its' associated challenges.
Karen has been a Director for a number of charities over the years including Headway, and Trust Ed. She is an advanced member of BABICM and a past Council member.
Following 13 years at Bush & Company as Director and more recently Clinical Director, Karen has established her own Company providing consultancy services and has completed training to become an accredited mediator which further adds to her skill set and supports work undertaken within the case management arena.
Teresa Shaw - Vice Chair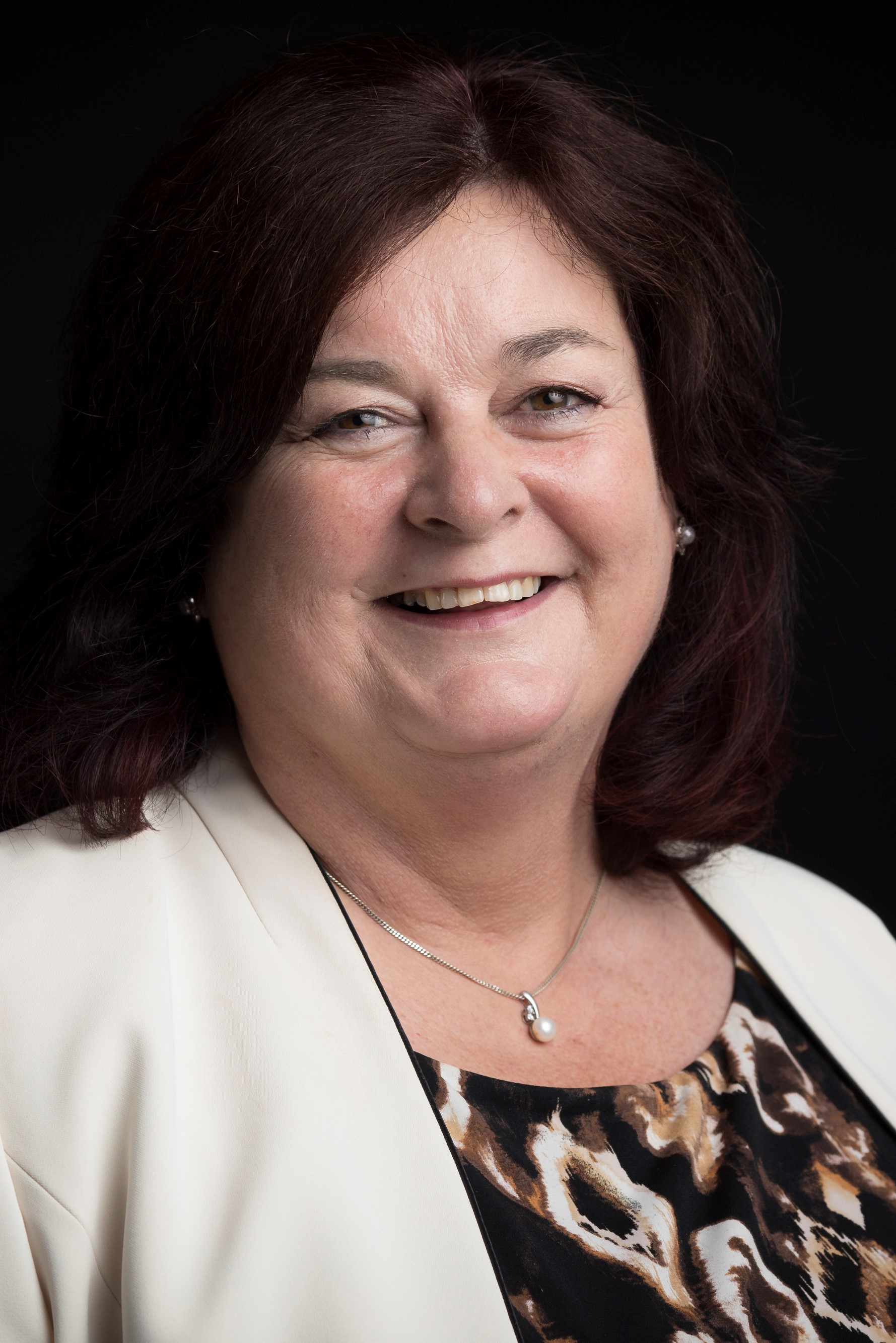 Teresa Shaw qualified as a Registered General Nurse in 1981. She had a successful career working in the NHS for over 20 years in various key development roles.
Teresa has been a Case Manager for 14 years and was winner of the Case Manager of the Year 2015 at the UK Rehabilitation First Awards and is currently a director of Teresa Shaw Associates Ltd.
Teresa is committed to the development of Case Management within the UK and has visited the CMSA conference to gain an understanding of the international work of case managers.
Teresa is the CMSUK Vice Chair and is an active member of the of the events committee and Together Conference committee.
Devdeep Ahuja - Director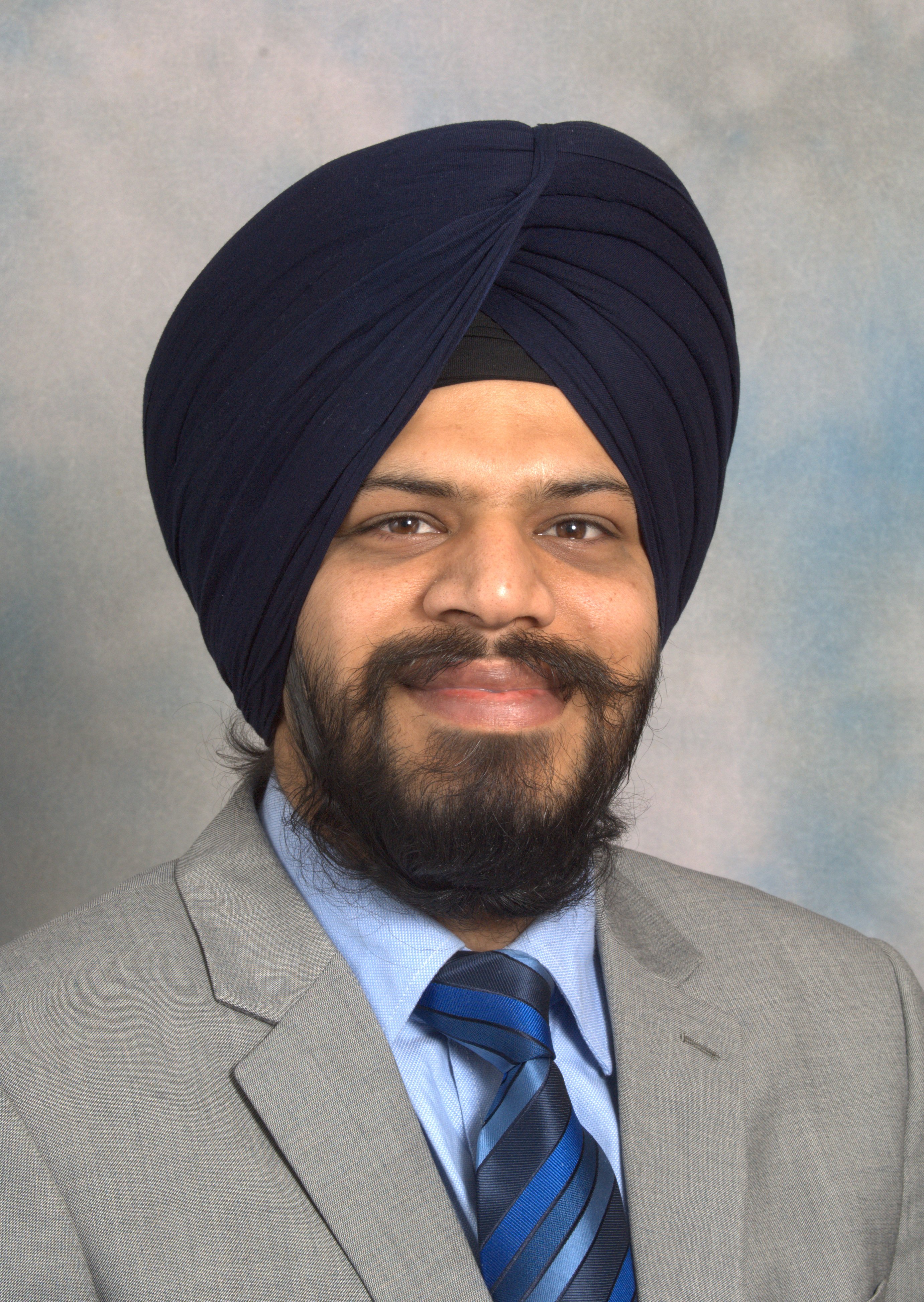 Devdeep trained and worked as a clinical physiotherapist in India before moving to United Kingdom in 2007 to undertake MSc Advanced Musculoskeletal Physiotherapy. He then worked as a physiotherapist before starting work as a Clinical Case Manager in 2011.
Since 2015, Devdeep has been providing clinical leadership to the team as a Rehabilitation Services Manager. During this period, Devdeep has continued to maintain an active caseload of case management clients with complex orthopaedic injuries and chronic pain. Devdeep is now a Director and Co-Founder of RTW Plus Ltd., a company providing rehabilitation and return to work services throughout UK.
While working as a case manager Devdeep completed his PhD exploring the determinants of rehabilitation adherence in musculoskeletal physiotherapy for which he was awarded the CSP's Robert Williams Award in 2015 and Rehabilitation First Research Award in 2016. More recently, he has also won the CSP Education Award in 2017. As a physiotherapist by background, Devdeep is passionate about improving clinical outcomes and monitoring effectiveness of rehabilitation interventions.
Devdeep has published over 25 articles in physiotherapy magazines and academic journals and presented internationally at over 15 scientific conferences in UK, India, Singapore and Canada. Devdeep has also been involved in post graduate teaching at institutions in UK and India.
Devdeep is currently also a Chair of the Physiotherapy Research Society, a sub-group of CSP and the current Chair of CMSUK Research Committee. Devdeep is also the Lead Researcher for Council for Work and Health project on developing guidance for reasonable adjustments.
Carole Chantler - Director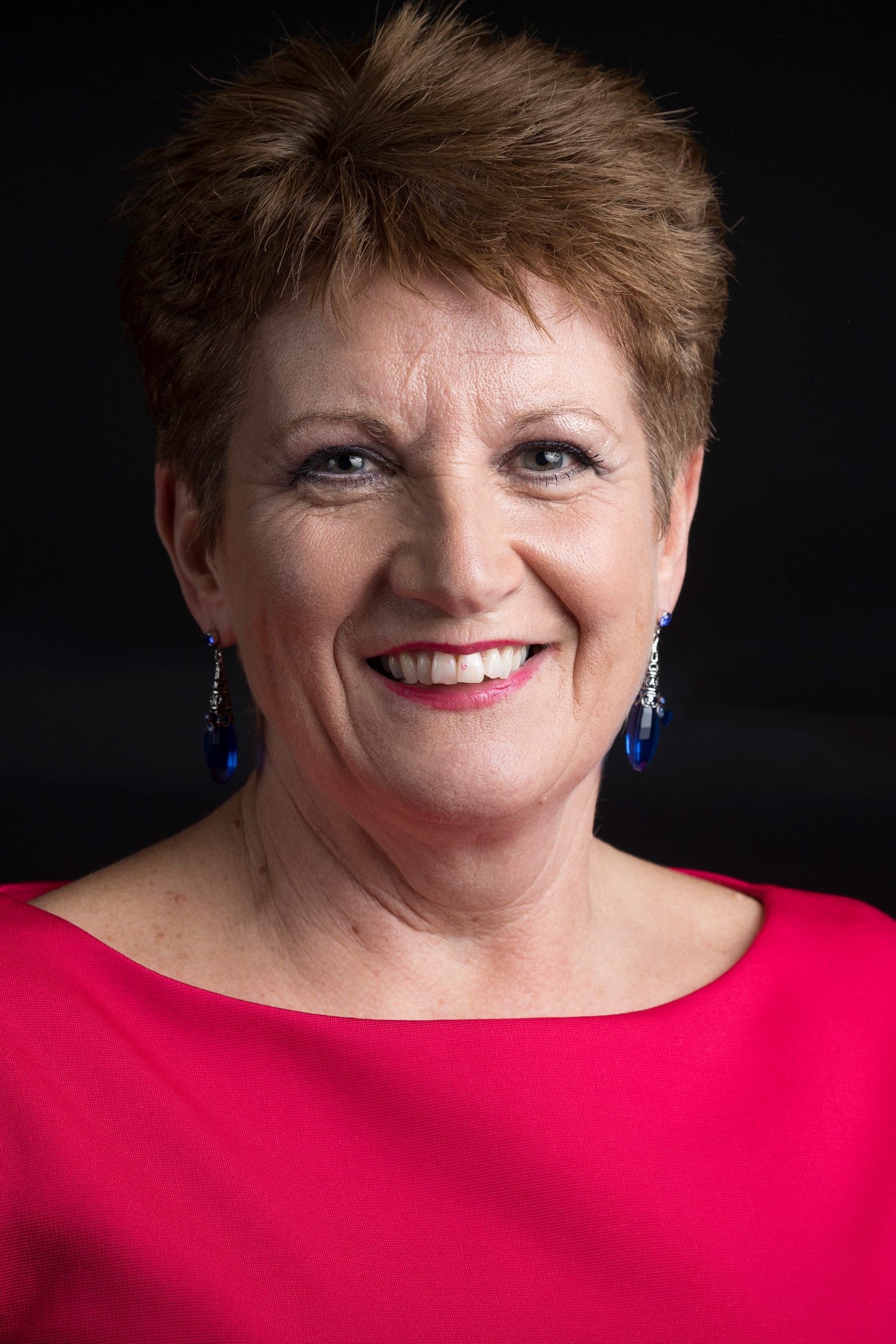 Carole commenced her career in healthcare as a Registered Nurse, qualified in both the UK and Ontario Canada and worked in Critical Care and Case Management in North America and Internationally in private health, travel insurance and Canadian government case management.
Since the late 1990's Carole has been in the UK, she developed and was a director of a Case Management company, employing, training and managing case managers working in Personal Injury and Employers liability cases. In 2004 Carole worked as a Rehabilitation and Treatment Manager for a Claimant law firm, coordinating rehabilitation needs for Claimants with complex injuries.
Carole worked for defendant law firms for 9 years as a medical relationship manager working with all parties to promote and expedite rehabilitation for Claimants. In 2011 she took on the role of Clinical Director for DWF LLP. She left DWF on in August 2016 and set up Carole Chantler Ltd., continuing to work to expedite rehabilitation and also working to advise and coordinate statutory health and social care provision for Claimants.
Carole was on the working party that formed the Case Management Society of UK. She was Chair Person of CMSUK from 2007-2011 and remains as a director and active committee member of this organisation. She is also a member of a joint committee with members of BABICM, VRA and CMSUK developing an educational pathway for case managers.
Carole has her Masters in Case Management and in 2011 she was awarded the Post Magazine Individual Outstanding Achievement Award for work in rehabilitation.
With her knowledge of case management and rehabilitation Carole has participated in a number of industry judging panels.
Carole is a member of the ABI Rehabilitation Working Party for rehabilitation and participated in the review of the Rehabilitation Code. She chaired the CAT committee for the review of the Rehabilitation Code which was published in 2015.
Victoria Collins - Director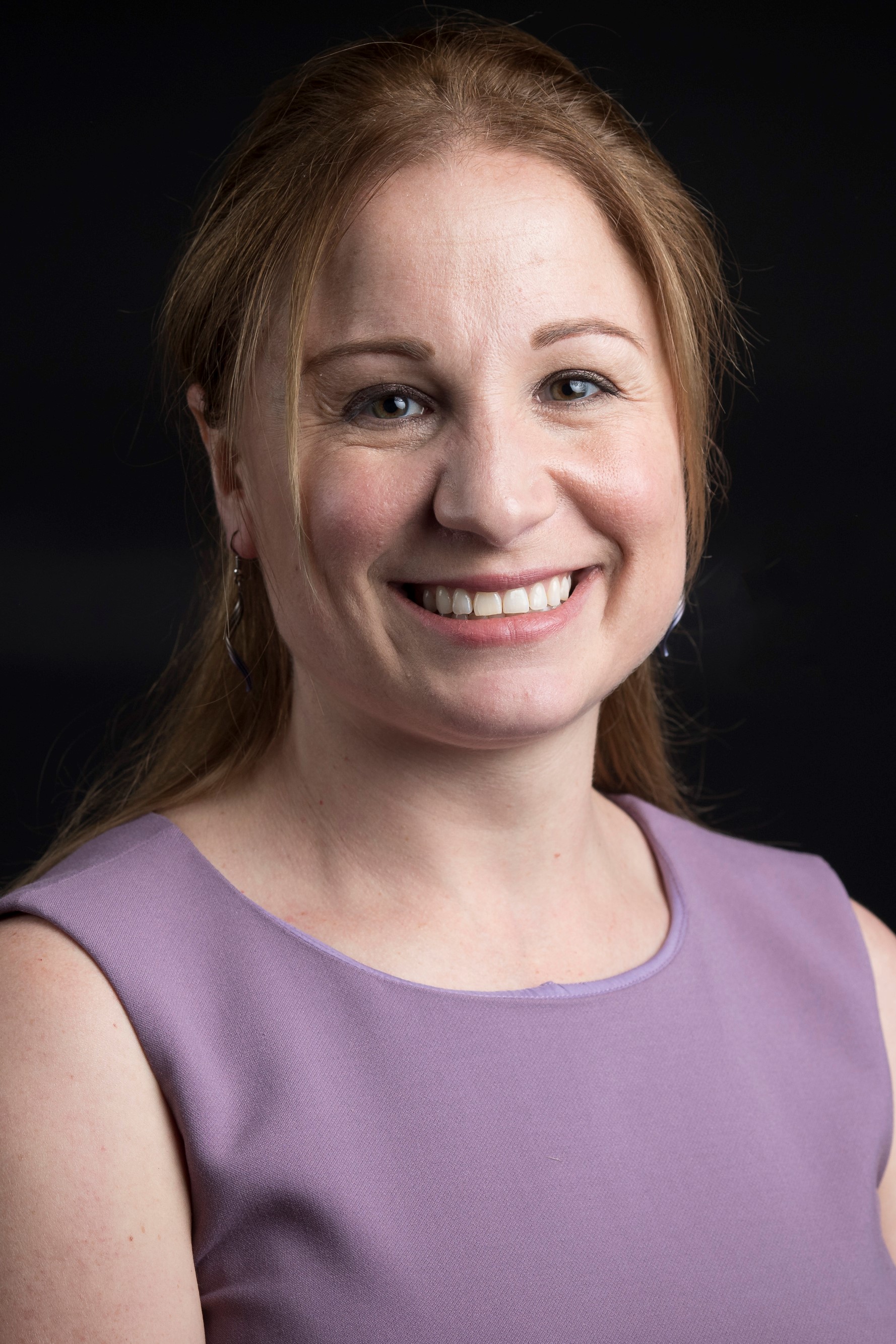 An occupational therapist by profession, Victoria has a diverse clinical background, having worked clinically in rural community and hospital settings in South Africa, where she qualified from the University of Cape Town.
Since moving to the UK in 2008, Victoria has specialised in case management. She has worked as both a practising case manager and manager of case management services at a number of national rehabilitation companies and, in 2018, was given the opportunity to set up a new case management company covering England and Wales.
Victoria has a special interest in the training and development of case managers and enjoys an active role on the CMSUK Events Committee, serving as Joint Chair since November 2015.
Jo Evans - Director
Jo has been an Occupational Therapist since 1990. She has worked throughout the UK and in the USA.
Her work history has spanned adults with learning disability, orthopaedics, acute and longer term management of people with neurological conditions. Particular area of interest has been working within the field of brain injury.
Having left working with the NHS in 2002 Jo moved into working with the private sector, treating and co-ordinating B I treatment within the community. In 2010 Jo progressed her ambition to develop a case management company working with likeminded professionals based in Southport providing a national cover.
Sue Ford - Director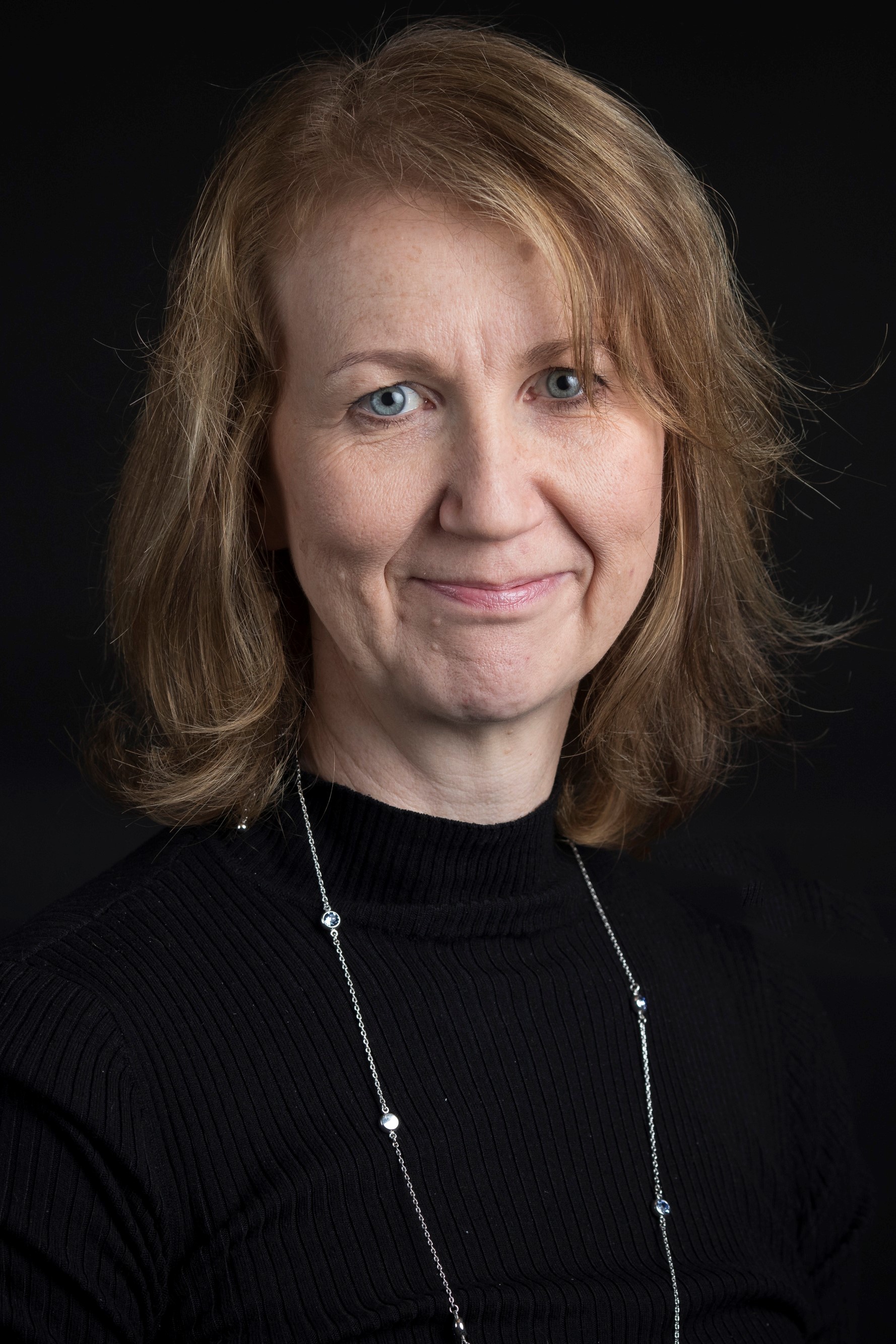 Case Manager/Director, Bridge Case Management
I qualified as a nurse (RGN/RSCN) in 1989, working in various adult and children's nursing settings in London and Sheffield, before qualifying as a nurse teacher and working in healthcare education for many years.
Following an increasing interest in case management and rehabilitation, I left my role at the University of York in 2011 to become a Director/Case Manager at Bridge Case Management. I carry a caseload of clients, mainly polytrauma and serious orthopaedic cases, adults and children, and am passionate about promoting the added value good case management can bring to client outcomes.
I am the Membership Director for the CMSUK Board and I led the development of the 2018 revision to the Code of Ethics. I am keen to use my experience in education to support the ongoing work of the CMSUK on the development of professional pathways for case managers and to ensure best practice is shared and developed.
Niccola Irwin - Director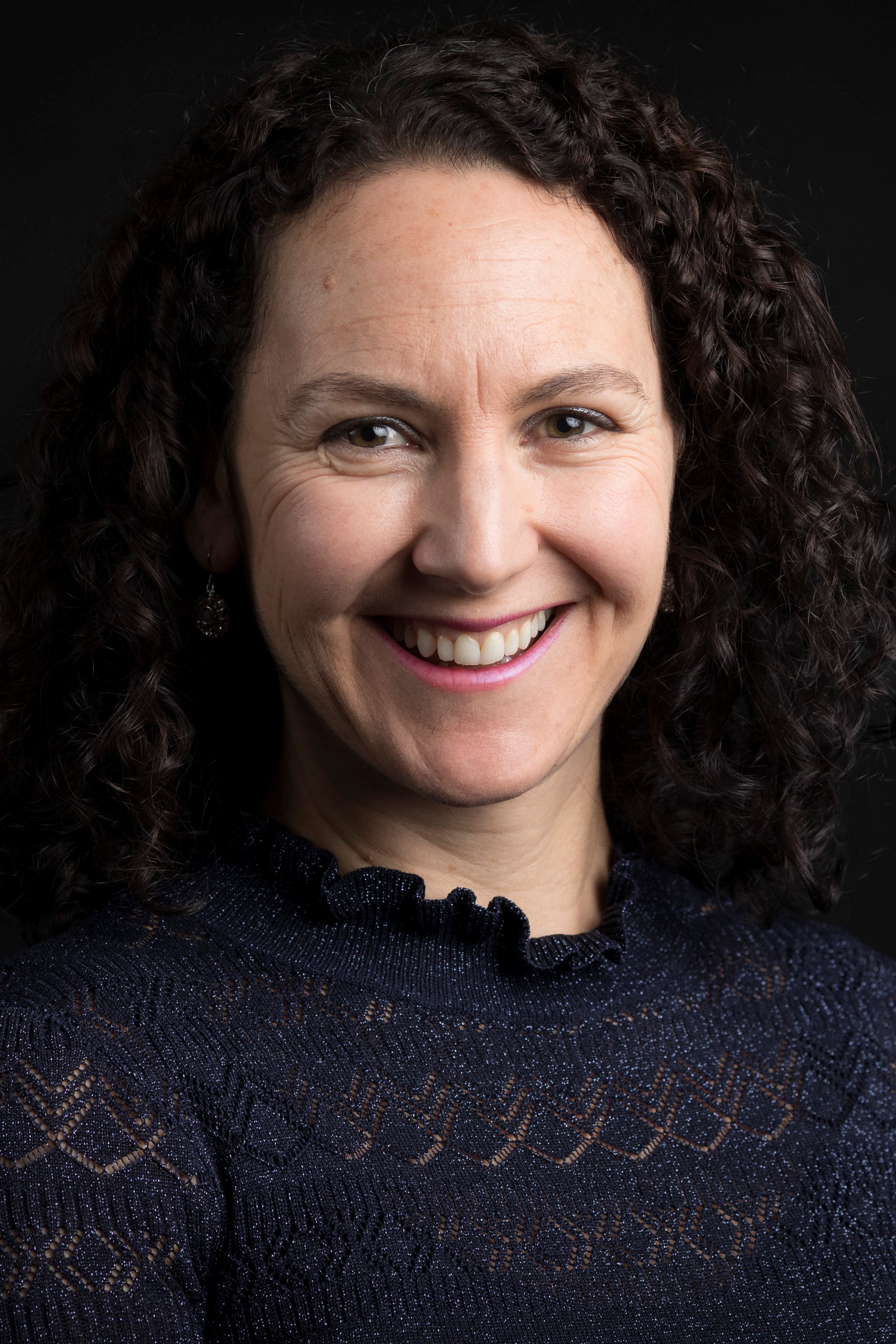 Niccola Irwin qualified as an occupational therapist in 1996 and worked in paediatric and adult community rehabilitation before commencing case management in a vocational rehabilitation setting in Australia. Since relocating to the UK in 2001 she has worked with in various private rehabilitation organisations providing case management, as well as for the NHS in both hospital and community settings. In 2004 Niccola joined Harrison Associates and she currently holds the position of Managing Director, running a small caseload of both case management and expert witness work. She focuses on addressing the needs of catastrophically injured clients.
In addition to her occupational therapy qualification, Niccola holds a Masters degree in 'Case Management for Health and Employment' and a Masters in Business Administration. She is a proud recipient of CMSUK's Case Manager of the Year award and she is passionate about increasing the recognition of case management as a wide-reaching discipline and its achievement of effective client outcomes.
Emily Nash - Director
Emily Nash is the Clinical Quality Manager for Corporé and The Treatment Network. She has worked as a Rehabilitation Case Manager and Team Manager at Corporé before taking up her current role. She has extensive experience of delivering early intervention whiplash services, pre-claim rehabilitation and employer based services.
She has degrees in both physiotherapy and psychology giving her breadth of expertise in different treatment areas. She has worked in case management for over ten years.
In her spare time Emily is a trustee of a national patient led charity providing support, information and advice to members.
Andrew Pepler - Director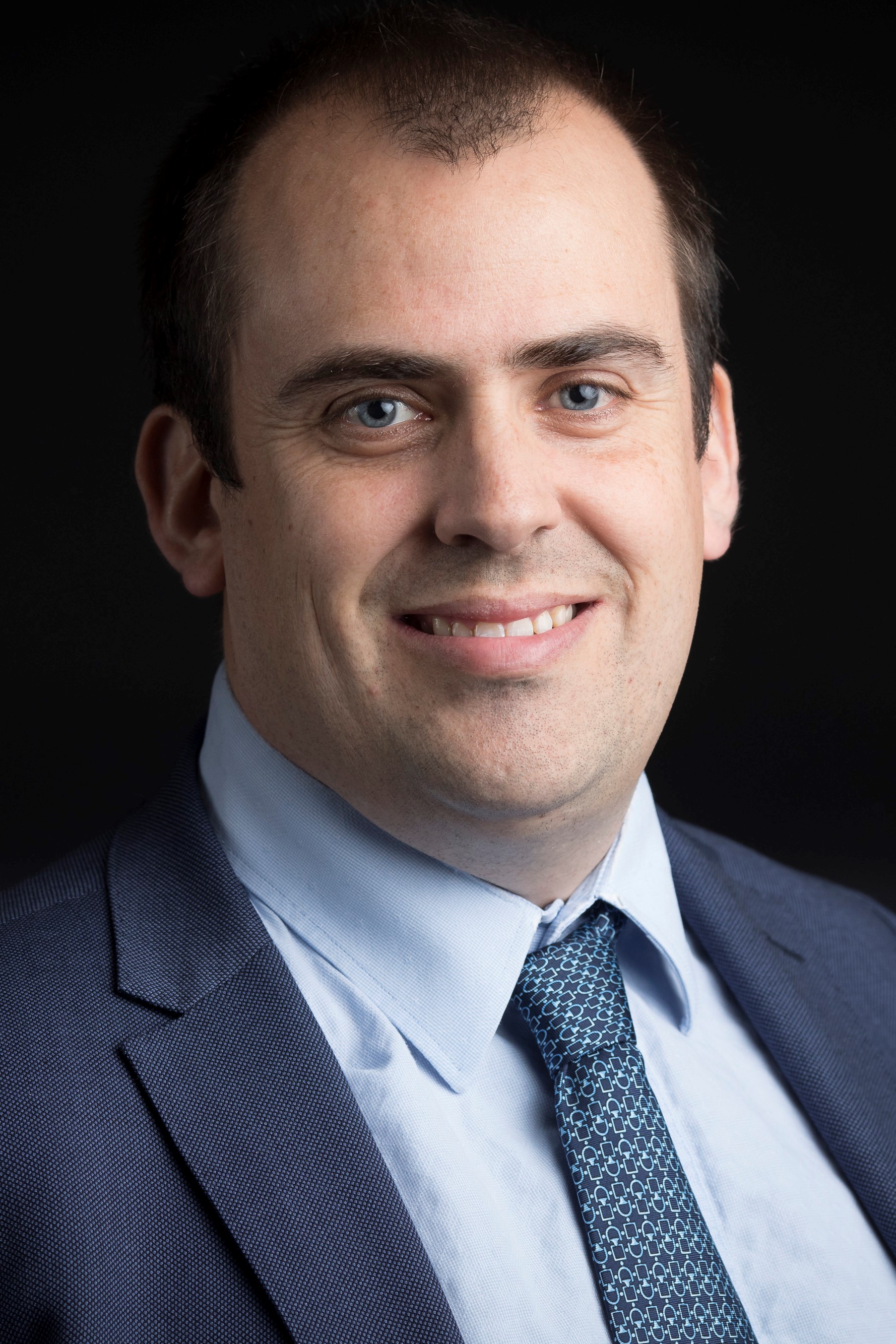 Business Manager, JS Parker Ltd
In 2004 I graduated from The University of Salford with a degree in Sports Rehabilitation and started work in a physiotherapy clinic in Stockport. This afforded me opportunity to work with a wide variety of orthopaedic musculoskeletal injuries both with the general public and elite level athletes.
Through close working with the local council on supporting their employees with their rehabilitation, ergonomic assessment and return to work an interest in the area of case management developed.
I joined HCML in 2010 as a case manager in the complex injury team supporting individuals with their rehabilitation and return to work working primarily with polytrauma cases and specialising in cases involving chronic pain
I subsequently held various managerial positions at HCML and I am currently responsible in my role as Head of Clinical Operations, for overseeing the work HCML does in supporting individuals with complex or catastrophic injuries. In addition to this I oversee the delivery of HCML's Occupational Rehabilitation services direct to employers.
Jacqueline Salvidge - Treasurer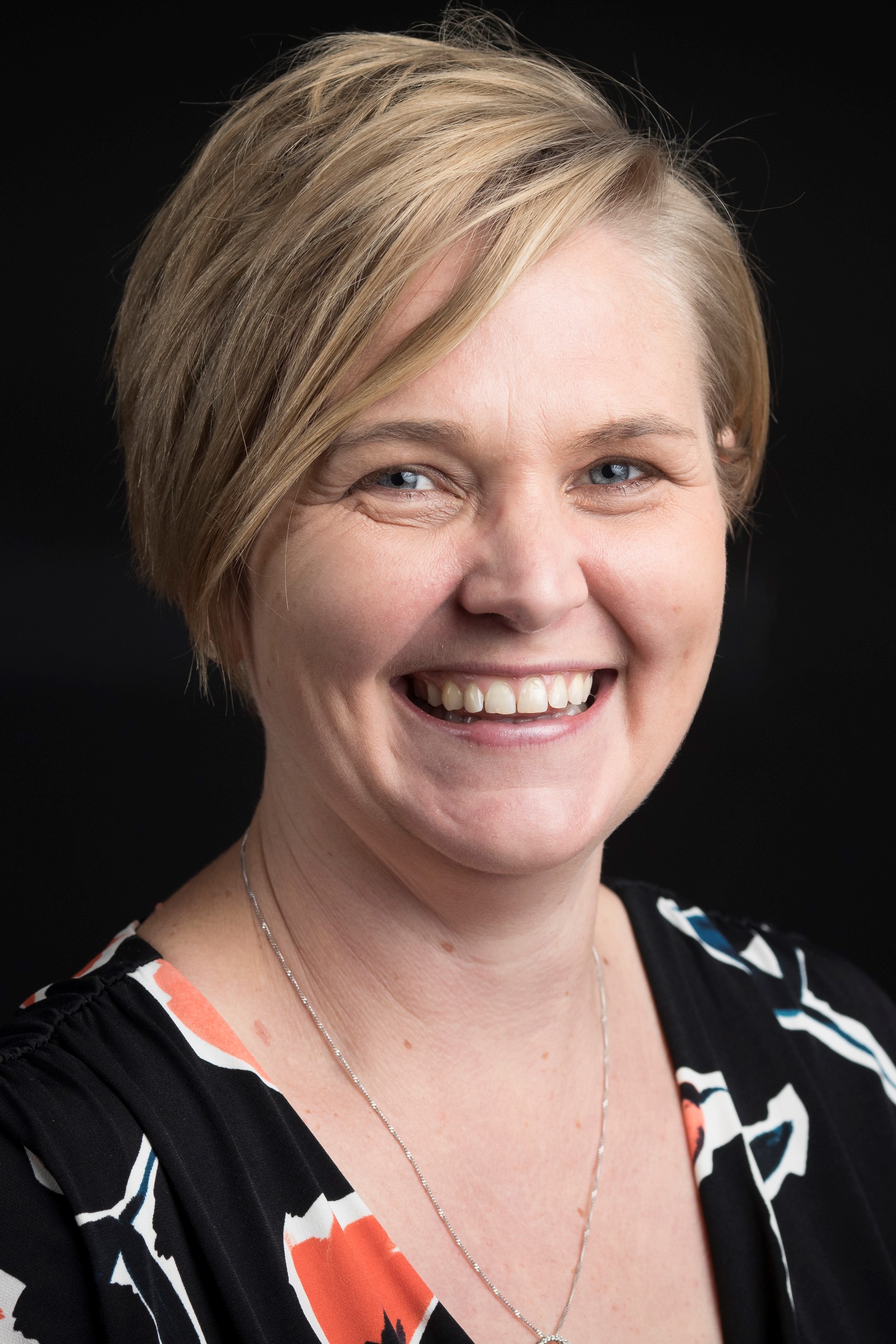 In 1999, Jacqueline graduated with first class honours in Sports Rehabilitation from Surrey University and started work in clinical practice with London Irish Rugby club and the London School of Ballet before emigrating to Australia. Here, she spent two years in Sydney teaching Anatomy and Physiology and working in private practice.
In 2003 Jacqueline made the transition into case management, working for Konekt Australia and over a five year period worked her way up through the company to Business Manager of the Gold Coast office in Queensland. During this time she completed a post graduate diploma in Business Management which assisted her to increase her commercial awareness and develop the much needed business acumen required to work in a management role in the industry.
Returning to Manchester in 2008 Jacqueline joined Corpore as Operations Manager, with a team of five case managers and was able to grow the team to twenty nine over a three year period.
In September 2011 Jacqueline was offered the exciting opportunity to join Innovate HMG as Operations Director. The company is the UK division of a well-established case management company in the US called Healthcare Resource Group (HCRG).