Super Study Day - "How do you manage the challenging client? "
Case managers will be the first to say that all clients are unique and bring their own challenges to successful rehabilitation. However, facilitating positive outcomes for our clients can be particularly challenging when they have issues such as dementia or limited mental capacity, comorbidities, poor social support, poor engagement, homelessness, substance misuse and complex mental health issues.
Our panel of experts for this study day will help case managers:
Learn about guidance, strategies, assessment, treatment and funding options to help the case manager navigate complex client presentations and poor engagement
Gain a better understanding of the different types of professional roles in psychology, neurology, neuropsychology and neuropsychiatry and when to access them
Click on the link to watch the video and discover more about this study day Video about the Super Study Day
To view the Programme click the link Super Study Day Programme
Click the link for Sponsorship Opportunities
---
Meet the presenters:

Dr Darren Carr: Consultant Neuropsychiatrist (on behalf of the Trust) at TRU Ltd, an Associate Medical Director/Clinical Director/Consultant Psychiatrist/Honorary Lecturer.
Specialisation: Adult General Psychiatry – Community
Special interests in: Mental Health law, CBT, Anxiety Disorders, Personality Disorders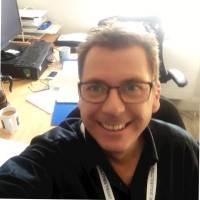 Ivan Pitman: Experienced Clinical Neuropsychologist with a demonstrated history of working in the hospital & health care industry. Skilled in Mindfulness, Clinical Supervision, Psychological Assessment, Interventions, and Anger Management. Strong research professional with a Bachelor's degree focused in Psychology (First Class) from University College of North Wales, Bangor.

Julie Jay: Experienced Occupational Therapist with a demonstrated history of working in higher education and physical rehabilitation of adults.
---
Date: Wednesday 8th March 2023
Time: 9.30am - 4.00pm
Venue: DWF Law, 20 Fenchurch Street, London, EC3M 3AG
ID: All delegates will need to have photographic ID on the day.
Price: £120 Members | £150 Non-members Paypal or BACS transfer payments accepted only. Please enter your name and/or invoice number as reference.
Delegate passes are non-transferrable and non-refundable.
Directions: Please click on the link Directions to DWF Law London
Please state any dietary requirements on this booking, alternatively email info@cmsuk.org. If you have none, then please state "NONE"
The member rate applies to those with a paid annual membership only and not those with a pending or lapsed membership.
For sponsorship opportunities please email hayley.williamson@cmsuk.org for further details.
If you have any questions or queries please email us info@cmsuk.org or call 01329 446959.
Venue
DWF Law, 20 Fenchurch Street, London, EC3M 3AG
Date
Wednesday 8th March 2023
9:30 am - 4:00 pm
Email
info@cmsuk.org