Super Study Day - "Supporting and enabling choice when your client's options are compromised."
We are delighted to be holding a face to face super study day on 8th March 2023 in London, at DWF Law.
Learning Aims: The study day will explore the case manager's role in supporting choice, promoting successful engagement, providing advocacy and navigating the legal requirements around capacity and deprivation of liberties.   The speakers will use case studies of clients requiring rehabilitation following traumatic injury; a teenager, an elderly person with a degree of dementia, and an adult with addiction and poor social support.
---
Schedule:
9.30 - 10.00am - registration & refreshments
10.00 – 12.30pm - learning
12.30 -1.30pm - lunch
1.30 – 4.00pm - learning
4.00pm - FINISH
---
Meet the presenters:

Dr Darren Carr: Consultant Neuropsychiatrist (on behalf of the Trust) at TRU Ltd, an Associate Medical Director/Clinical Director/Consultant Psychiatrist/Honorary Lecturer.
Specialisation: Adult General Psychiatry – Community
Special interests in: Mental Health law, CBT, Anxiety Disorders, Personality Disorders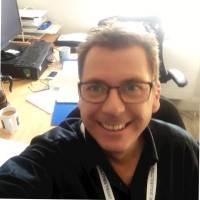 Ivan Pitman: Experienced Clinical Neuropsychologist with a demonstrated history of working in the hospital & health care industry. Skilled in Mindfulness, Clinical Supervision, Psychological Assessment, Interventions, and Anger Management. Strong research professional with a Bachelor's degree focused in Psychology (First Class) from University College of North Wales, Bangor.
---
Date: Wednesday 8th March 2023
Time: 9.30am - 4.00pm
Price: £120 Members | £150 Non-members Paypal or BACS transfer payments accepted only. Please enter your name and/or invoice number as reference.
Delegate passes are non-transferrable and non-refundable.
Directions: Please click on the link Directions to DWF Law London
The member rate applies to those with a paid annual membership only and not those with a pending or lapsed membership.
For sponsorship opportunities please email hayley.williamson@cmsuk.org for further details.
If you have any questions or queries please email us info@cmsuk.org or call 01329 446959.
Venue
DWF Law, 20 Fenchurch Street, London, EC3M 3AG
Date
Wednesday 8th March 2023
9:30 am - 4:00 pm
Email
info@cmsuk.org
Event prices
68 places available
Member Price
Non Member Price
Expiry Date
"Supporting and enabling choice when your client's options are compromised." 8th March 2023

venue at DWF Law, 20 Fenchurch St, London EC3M 3AG

£120.00
£ 150.00
Book now
Non Member Booking