Improving surgical outcomes…the impact of nutrition pre- and post-surgery
Aims: This presentation will discuss how nutrition impacts surgical outcomes, what case managers should be screening for pre-surgery and when case managers should refer to a dietitian.
What will attendees learn?
How nutrition improves surgical outcomes and enhances recovery post-surgery.
What case managers should be screening for when clients are planning an elective surgery.
Which blood tests need to be completed well in advance of any elective surgery.
When to refer to a dietitian.
How will attendees benefit from the webinar?
Case managers, solicitors and allied health professionals will be more knowledgeable about the impact of nutrition on surgical outcomes and can advise their clients accordingly.
Who is the webinar for?
All case managers, solicitors and allied health professionals who have clients who have gone through a major trauma and/or clients going in for elective surgery.
---
Meet the Presenter: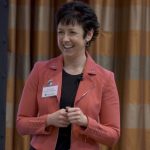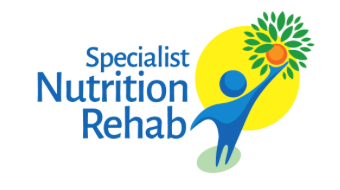 Sheri Taylor is the director of Specialist Nutrition Rehab and a registered dietitian with over 25 years of experience in the United Kingdom and Canada. Sheri and the team at Specialist Nutrition Rehab, provide bespoke nutrition and dietetic services designed specifically for adults after a major trauma - including traumatic brain injuries/cerebral palsy, spinal cord injuries and complex orthopaedic trauma. They aim to provide the most comprehensive and cutting-edge dietetic service in the United Kingdom and are one of the only teams who specialise in taste and smell loss.
Sheri also produces a free monthly newsletter for case managers, solicitors and allied health professionals highlighting current research, practical tips and frequently asked questions relating to nutrition after a catastrophic injury. You can sign up for her newsletter at: www.specialistnutritionrehab.co.uk.
LinkedIn: https://www.linkedin.com/in/sheri-taylor-1999b39a/
Twitter: @SpecialistRD
---
Date: Friday 19th May 2023
Time: 12pm-1pm
Price: FOC Members | £25.00 Non-members Paypal or BACS transfer payments accepted only. Please enter your name and/or invoice number as reference.
Delegate passes are non-transferrable and non-refundable.
The member rate applies to those with a paid annual membership only and not those with a pending or lapsed membership.
If you have any questions or queries please email us info@cmsuk.org or call 01329 446959.
Venue
Zoom
Date
Friday 19th May 2023
12:00 pm - 1:00 pm
Email
info@cmsuk.org
Event prices
109 places available
Member Price
Non Member Price
Expiry Date
Improving surgical outcomes…the impact of nutrition pre- and post-surgery

Webinar presented by Sheri Taylor on Zoom

£0.00
£ 25.00
Book now
Non Member Booking