CMSUK Nurse Revalidation with the NMC - North West Region Meeting
Revalidation is the process that all nurses and midwives in the UK will need to follow to maintain their registration with the NMC. Nurses must revalidate every three years to renew their registration. This can be difficult when working as the only nurse in a company.
Following interest from members after our recent Webinar, we are facilitating the initial regional meeting to assist with the process of Revalidation. Subsequent bi-annual regional meetings will be arranged by each regional group (with CMSUK help where necessary) and advertised on the CMSUK website.
Similarly, Case Managers registered with the HCPC must meet CPD standards to continue their registration. Our regional meetings may be of interest to those wishing to take part in reflective discussion as part of their CPD.
The regional meeting will consist of:
A short seminar on an appropriate topic (first meeting topic will be the NMC revalidation process).
Reflective discussions in groups (first meeting - formation of groups to undertake the reflective discussions).
Agreement of the date, time and venue for the next bi-annual meeting.
The first of these regional meetings will take place in the North West:
Venue: Health & Case Management Limited, 5th Floor, 49 Peter Street, Manchester, M2 3NG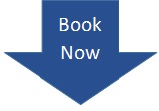 (To view on Google maps please click here.)
Date: Thursday 28th June 2018
Timing: 3-5pm
Price: FOC to CMSUK Membership (member only event)
BOOKING: Bookings are now taken online (See below prompt button). Please note, this is a member only event, to book you will need to be able to login to the website as a member and will require your email address and password. If you need help to login please contact us Tel: 0333 2070755 or email: info@cmsuk.org
Venue
HCML Offices, Manchester
Date
Thursday 28th June 2018
3:00 pm - 5:00 pm
Email
info@cmsuk.org