CMSUK Conference & AGM 'Technological Advances in Rehabilitation'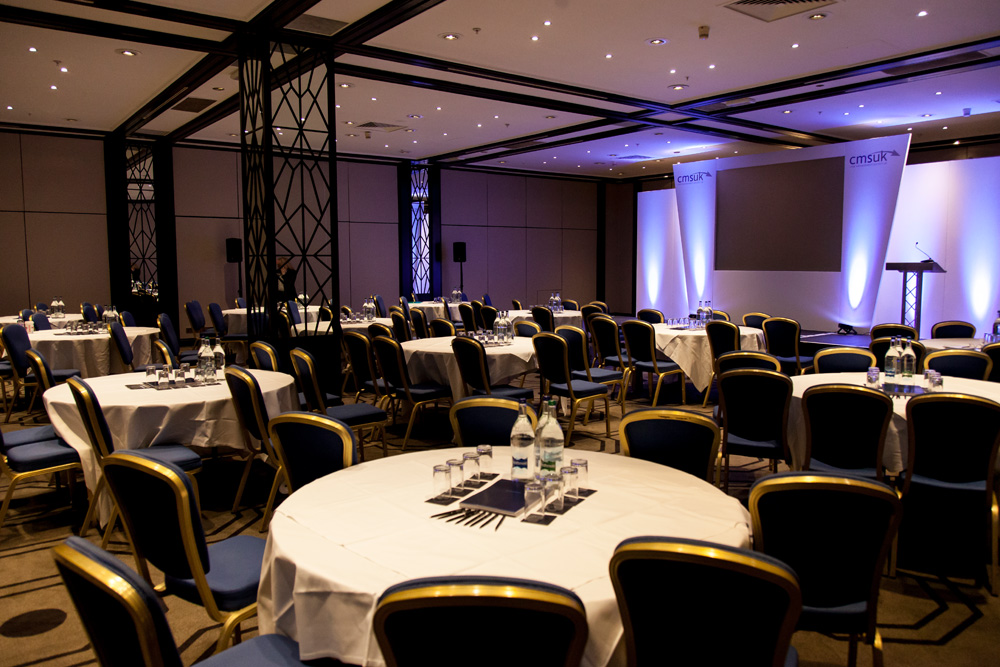 CMSUK are proud to announce our Annual Conference & AGM taking place at the prestigious Nottingham Belfry Hotel, Mellors Way, Nottingham, NG8 6PY on Thursday 10 November 2016.
Our one day conference, with the theme of Technological Advances within Rehabilitation, will showcase the latest developments in rehabilitation and new technologies that are being used to enhance client recovery and case management practice.
The event will aim to be informative and fun with plenty of networking opportunities incorporating:
Pre-event drinks reception on the evening of Wednesday 9th November
A full one-day conference programme including dual stream talks on 10th November
Exhibition area
AGM & Corporate Member event (a one-hour session at the end of the conference day – all welcome)
Dinner Dance including drinks reception from 7pm 10th November
The Presentation of the 2016 CMSUK Case Manager of the Year Award
And watch this space… We are also working to put together a golfing event on Friday 11th so go practice your swing!
Conference Aims:
To increase knowledge relating to technology use in rehabilitation which supports CMSUK standards of practice (no8) professional development/lifelong learning
To gain an understanding of the changes in virtual support services to enhance clients recovery opportunities to maintain CMSUK standards of practice (no14) the case manager as a practitioner
To ensure your case management practice is up to date, cost effective and of the highest quality as outlined in CMSUK standards of practice (no7) service quality and governance
To view the full CMSUK Standards & Best Practice document please CLICK HERE.
Conference Programme:
(Please note: This is a working document and titles, speakers & timings are therefore subject to change)
Key Note Speaker: Dr Tom Carlson
Lecturer & MSc Programme Director, University College London
Technological Innovation for Rehabilitation

Andrew Bateman
Neuro Rehabilitation Manager, Oliver Zangwill Centre for Brain Injury Rehabilitation
Holistic Rehabilitation: online and interactive?

STREAM 1 (Main Conference Suite)

STREAM 2 (Breakout Suite)

Heather Sanders, Director & Specialist Speech & Language Therapist, Communicate OCE Ltd
Steve Wiseman, Specialist IT Consultant, Steve Wiseman Associates Ltd
Integrating Eye Gaze, alongside other technological approaches, into functional rehabilitation

Katya Halsall
Director, Voc-Rehab UK

Technology and Vocational Rehabilitation

Heather Cook, Director of Client Services
Professor Roshan dasNair, Consultant Clinical Psychologist Brain in Hand
Personal Technology for Independent Living

Jamie Gillespie
Clinical Specialist Prosthetist, Pace Rehabilitation
Osseointegration & Advances in Prosthetic Rehabilitation

David Goodier
Consultant Orthopaedic and Trauma Surgeon, The Royal National Orthopaedic Hospital
Technological Advances for the Management of Persistent Non-Union

Clare Price
Strategy and Development Manager, CBT Clinics
Psychological Therapy in a Virtual Environment

Stephen Dent, Lead Driving Advisor
Clare Jones, Lead Occupational Therapist
Regional Driving Assessment Centre
Technological advances in the assessment of driving ability and vehicle adaptation

Chris Malone, Territory Manager, Bioventus &
Helen Smith, Scientific Liaison officer, Bioventus
EXOGEN®
The Science & Client Centred Management

Garry Slade
Director/Sport Physiotherapist, Therasport
Technology in Sport Rehabilitation

CMSUK AGM & CORPORATE MEMBER EVENT
Welcoming our Corporate Members, Members, & any interested delegates

DINNER DANCE
Including: Pre Dinner Drinks Reception,
2016 CMSUK Case Manager of the Year Award Presentation
DJ & Dancing!
Dedicated Exhibition Area:
We are delighted to present our Exhibition organisations:
| | |
| --- | --- |
| SNAP Childcare | VOC-REHAB UK |
| Harrison Associates | Dorset Orthopaedic |
| Cowan Architects Ltd | The Children's Trust |
| Tobii Dynavox Ltd | Reach Personal Injury |
| Rehab Direct | The Neuro Physio Service |
| Qunote | The OT Practice |
| Pace Rehabilitation | Moving Minds |
| Premium Care Solutions | 3D Rehab |
| UKS Mobility | Blatchford Group |
| UKS Medical Diagnostics | VP Complex Care |

This year's Exhibition is now fully booked. Other promotional opportunities to sponsor the Conference and Dinner Dance are still available to book.
To view the full list of promotional opportunities, including the booking form and the relating Terms & Conditions please CLICK HERE.
To view the floor plan of the conference facilities including the stand positions please CLICK HERE.
Once again we will be embracing Conference App technology to provide our sponsors with a fully interactive experience.
Delegate Bookings
Delegate bookings are taken online via the link below.
All delegate early bird bookings will be offered on a first come first served basis and full payment is required before confirmation will be given.
To view the Delegate Terms & Conditions please CLICK HERE.
Accommodation Bookings
For all accommodation requirements (outside of any inclusive early bird offers) please contact the Nottingham Belfry Hotel direct: 0115 9739393. Quote CMSUK to receive our concessionary rate of £110 single occupancy B&B rate.
Dinner Dance
The Dinner Dance will begin with a complementary drinks reception at 7:15pm on Thursday 10th November 2016 continuing with the Dinner itself, the presentation of the 2016 CMSUK Case Manager of the Year Award and finishing with a DJ and Dancing!
Dress Code: Cocktail Dresses & Suits
And then there's Golf!
CMSUK Golf day at Bullwell Forest Golf Club: On the 11th of November, following the conference, CMSUK is looking to host a golf day. This would be a great opportunity to further network with other industry professionals out in the fresh air. Bullwell forest golf club is located only 4.5 miles from the Nottingham Belfry Hotel (12 min drive) and is a great winter golf course. The rough format of the day will be as follows:
£35 per person (booking below)
9.00 meet with tea/coffee and breakfast rolls on arrival
Tea off for 09.30-10.00 (Buggies will be available)
There will be various prizes on the day for participants. 18 holes of Golf . Rounds will be played in randomly selected teams of 4.
Tea being provided at around 3.00-3.30
Finish at 4.00
We very much hope to see you at this year's event!
#CMSUK16
| | |
| --- | --- |
| Venue | Nottingham Belfry Hotel |
| Date | Thursday 10th November 2016 8:30 am - Friday 11th November 2016 11:00 am |
| Contact | Heather Roberts |
| Email | heather.roberts@cmsuk.org |