5. Sex, relationships, consent and capacity: Can the Arts Therapies Help?
Learning Aims:
This webinar will support case managers and other attendees to think about some of the difficult issues, thoughts and feelings raised when clients want to discuss personal issues around sex and relationships. This webinar highlights the recent change in the law in this area following the Supreme Court's clarification.
Presentation aims:
To support case managers and attendees to think about issues surrounding sex, consent and relationships as related to their clients.
What will attendees learn?
To understand some common terminology
To learn from Chroma's case studies about how the creative arts therapies can support clients think through these issues
To start to reflect on how our personal point of view might impact how we support clients professionally
How will attendees benefit from the webinar?
They will come away with clarity and understand about how to start conversations with clients about these issues, and how and why the creative arts therapies can be a useful additional therapy.
Who is the webinar for?
Case managers, legal profession, support workers.
---
Meet the presenter: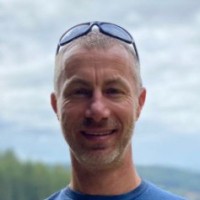 Daniel Thomas qualified as a music therapist in 2002. His clinical work focused on children and families, especially supporting attachment, bonding and resilience. Daniel has worked in prisons, mental health settings and in special and mainstream schools with children with a range of brain injuries and other conditions. He is a member of a number of umbrella organisations including on the BABICM Council, the World Federation of Neurorehabilitation and sits on the Editorial Board of the NeuroRehab Times. He is the Managing Director of Chroma.
---
Date: Friday 12th April 2023
Time: 12pm-1pm
Price: FOC Members | £25.00 Non-members
Paypal or BACS transfer payments accepted only. Please enter your name and/or invoice number as reference.
Delegate passes are non-transferrable and non-refundable.
The member rate applies to those with a paid annual membership only and not those with a pending or lapsed membership.
If you have any questions or queries please email us info@cmsuk.org or call 01329 446959.
Event prices
97 places available
| | Member Price | Non Member Price | Expiry Date |
| --- | --- | --- | --- |
| Sex, relationships, consent and capacity: Can the Arts Therapies Help? | £0.00 | £ 25.00 | |
Book now
Non Member Booking