See you in Court!
Posted 21st February 2018
On the 9th November, CMSUK hosted a one-day training event 'Courtroom Skills - Giving Evidence' at Irwin Mitchell, London. The course was presented by Catherine Brown from Bond Solon, a Barrister of 14 years who specialises in personal injury and clinical negligence claims. The course focused on the roles, responsibilities and procedures in Court, guiding Case Managers in the preparation required and techniques in giving evidence. There was an opportunity to experience being cross examined through role play.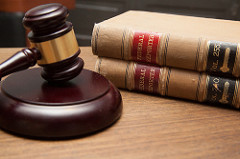 Catherine facilitated brilliantly, sharing her own experiences and observations illustrating this with vignettes. She explained in detail the roles and professionals within the civil and criminal courts, discussing how professionals should be addressed within the court settings and appropriate protocol to follow.
The course covered the role of the witness in the adversarial system, how to prepare for giving evidence, taking the oath and the process of giving evidence. At the end of a very informative day there was an opportunity for all attendees to experience being cross examined and receive feedback on their performance.
The day was unanimously well received, with all attendees feeding back that they were significantly better informed on their case management duty as a witness of fact, what would be expected of them in this role and how, if they should ever be called to give evidence in court, they should prepare and address this experience.
Please visit the CMSUK Events page for details of all forthcoming CMSUK events and the opportunity to book.