CMSUK Conference 'Back to Basics'
Posted 14th December 2010
The following is a summary of the speakers at the CMSUK Conference
The Education and Events Committee put on a fantastic conference this year. The committee is;
CMSUK Conference 'Back to Basics'
An introduction from Lord David Hunt, the President of the CMSUK, started the conference off. He informed delegates that he had recently been involved with a debate in government and had stated that Case Management can help reduce the costs in health provision, and should be at the heart of strategy to achieve better healthcare which focuses on healthcare.
Keynote speaker – Sue Peters, Statutory Funding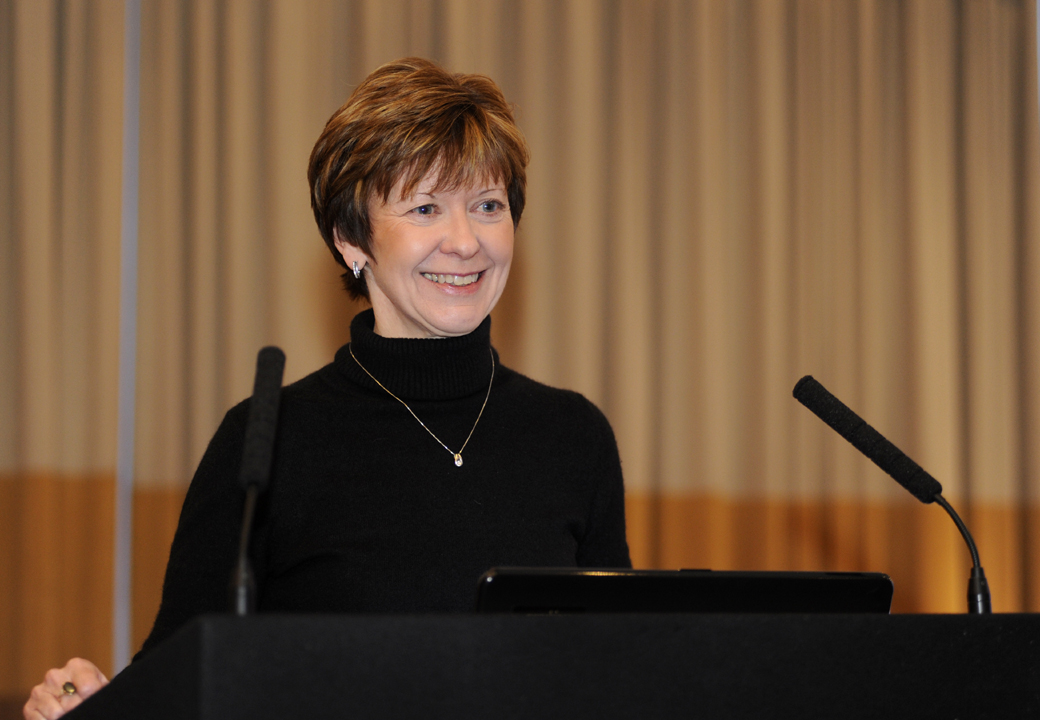 Sue Peters provided an excellent overview of statutory service provision, and information on the importance of partnerships with insurers in health and social services.
Sue posed the question 'Why is statutory provision important, and does it come into the equation for insurer savings?'
There are ways to negotiate with PCTs and insurers to fund care packages of choice. Understanding what is available and the legislation can result in a package that works for the client and their families.
The latest Case Law on this matter (Booker v NHS Oldham 2010) demonstrates that it is 'not lawful for a PCT to withdraw funding upon settlement of a P.I. claim'.
"access to NHS services is based on clinical need, not on an individual's ability to pay and that a person who is otherwise eligible for treatment is entitled to receive it free of charge."
Delegate comment; Brilliant presentation. Informative and really relevant to practice.
Anne Byrne – Occupational Therapy Upper Limb Functional Restoration & Vocational Requirements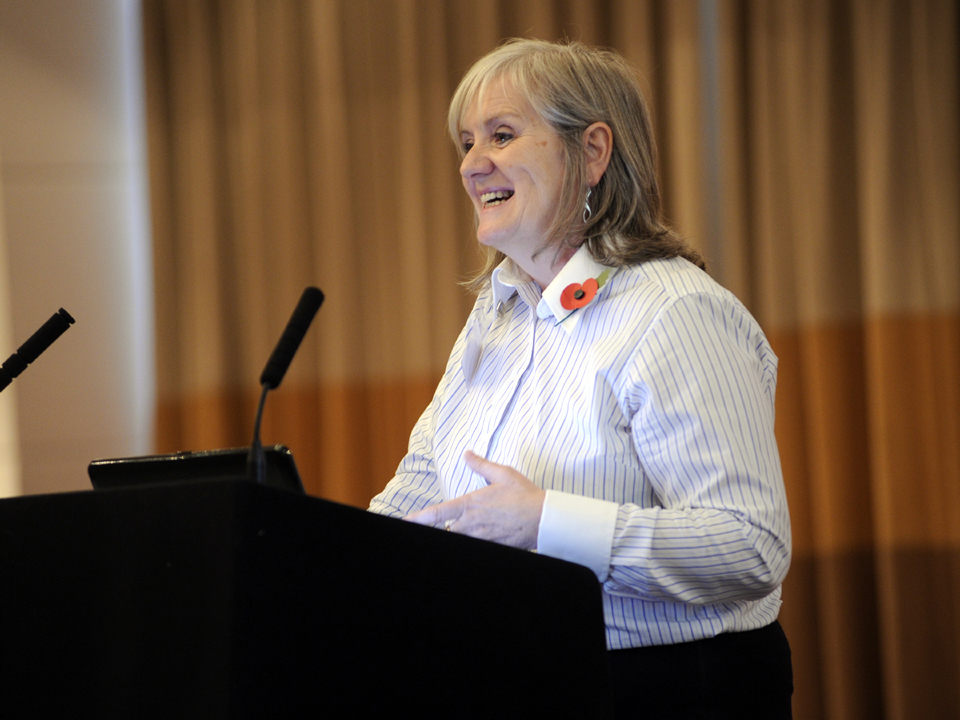 Anne started with a brief description of upper limb functional anatomy, and progressed to information on the reality of losing hand and upper limb function.
Since the clinical focus of this conference is shoulder injuries, Anne described how the main purpose of the shoulder is to place the hand anywhere in 3 dimensions through vertical or horizontal reach. Loss of function of the shoulder can have devastating effects on the function of the entire upper limb, with loss of active range of movement, altered sensation (decreased or hypersensitivity), loss of dexterity, pain, and more.
In conclusion Anne addressed the need to focus on function, and using case studies demonstrated how occupational therapy, using appropriate equipment, exercises and management, can enable the patient to achieve improved quality of life and return to work.
Delegate comment;
Good solid presentation. Convinced me on the benefit of utilizing occupational services.
Managed Gym Exercise Programmes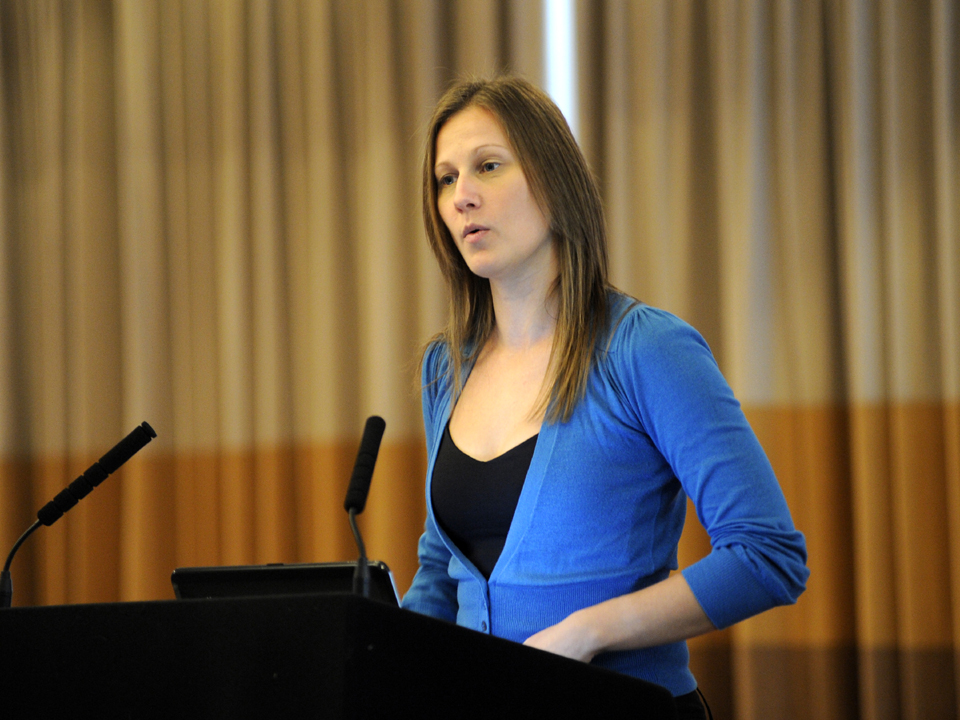 This presentation was split into 3. The first presentation was from Lara Chourbaji, an NHS Physical Activity Co-ordinator, who described the PARS (Physical Activity Referral Service) provided by Manchester Community Health. This is available for a broad variety of clinical conditions, and is widely available with referrals accepted from many health professionals.
The aim of the programme is to improve health, and reduce the cost of ill health.
Everyone involved in the gym programme is supported, including members of staff at all gyms involved, whether there are private or council run. Training and evaluation ensures that the patients are provided with a safe environment to exercise appropriately for their condition and individual programme.
The second presentation was from Jonathan Cook - chiropractor, and was more focused on the type of gym programme which is appropriate to personal injury claims, and how this can be monitored with feedback provided to assist the progress of rehabilitation.
The final part of this presentation was provided by Sam Harris. Sam's presentation looked at all the benefits to providing gym programmes to those with brain injuries, not just the benefit of improved fitness, but the additional advantages to cognitive functioning and independence a gym membership can bring through structured activity.
She provided a useful and simple evaluation tool which can be individualised for each client, and a rationale to help case managers achieve the right funding and support for such a programme.
Delegate comment; Very helpful for future referrals.
Paediatric Case Management
John Ainscough and Kevin Purvis
Kevin provided an overview of issues surrounding the psychology and maternal/paternal involvement in paediatric cases, and how these affect Case Management considerations.
These typically issues involve support for carers, respite, preparing for school or previous academic achievements, potential to enter job market, developing sexual identity, behaviour, consent, vulnerability, development and special educational needs.
Specifically Kevin addressed matters surrounding the disability discrimination act for children, and special educational needs and statementing.
John's presentation focused on the skills of the paediatric Case Manager, how to work in a family environment, and provided case studies to demonstrate how a Case Manager can enhance a child's individualised rehabilitation.
Delegate comment; Excellent. Very informative - covered a large variety of info in a small period of time.
The second day started with a breakfast session;
Dr Manda Holmshaw – Body Image Changes
Dr Holmshaw's presentation discussed the importance of positive body image and self esteem. She addressed negative body image, and how this can affect the person psychologically, physically and socially.
Different coping mechanisms were discussed, and how these can be increasingly damaging if inappropriate.
The 'take home message' was that it is rare not to experience self esteem issues and body image disturbance or confusion after physical changes after a traumatic injury. Psychological assessment and treatment should be early on in the process, as a positive body image spells better adaptation. CBT and EMDR are most useful treatments, and generic counselling is not recommended.
Delegate comment; Excellent - knowledgable - obviously enjoys her job very much.
Keynote Speaker – Chris MacDonnell – Accreditation for Case Managers and Companies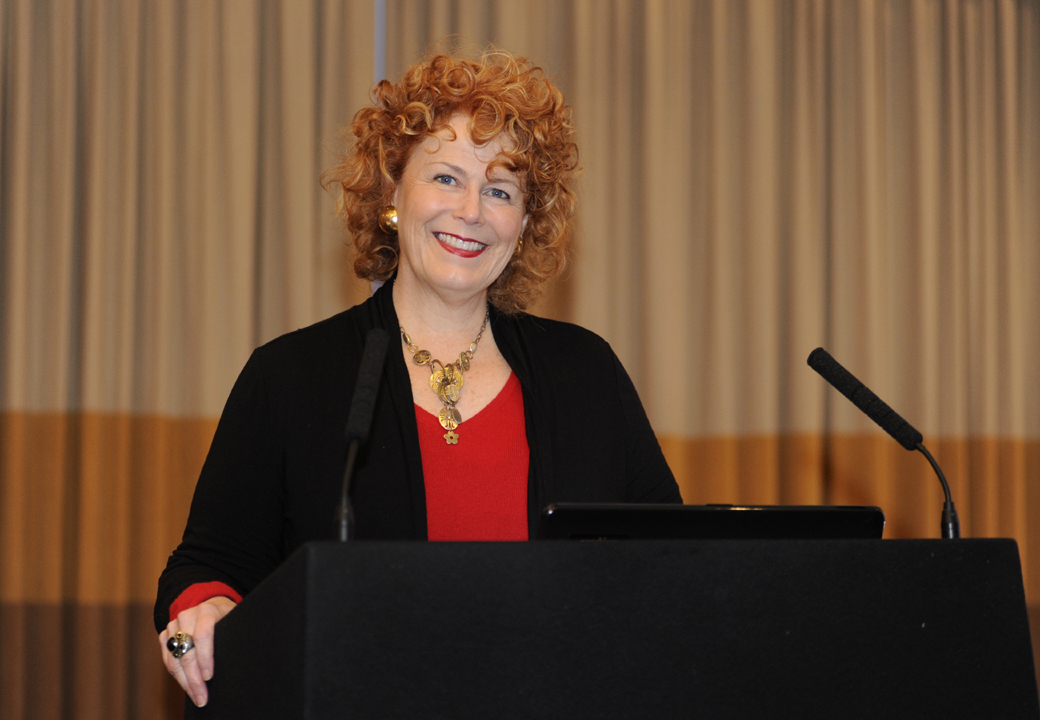 As Managing Director for Medical Rehabilitation and International Medical Rehabilitation and Aging Services at CARF, Chris was able to provide delegates with a detailed presentation on what is happening internationally to recognise the importance of Case Management and accreditation.
For clarity, Chris explained that certification is the aim for individual Case Managers, accreditation is for programmes.
It would be very difficult to summarise all that Chris discussed. To make an attempt to summarise this, the focus was on why and how accreditation should be achieved.
First why – as it establishes Case Management in the UK as an industry that wants scrutiny, with nothing to hide. Accreditation establishes a quality framework with an emphasis on what Case Management Accomplishes – do YOU make a difference? It establishes good
business practices. And it demands interaction and establishment of relationships with stakeholders.
And how? Chris pointed out that first accreditation should be thought of as tools to be used daily to assist and facilitate ongoing change in your organisation. And second, accreditation is never a completed process, if you do then you are not aspiring to excellence. You can never say, I have achieved excellence, and then never look at your practices again. Third, surveys look at where you are in your aspirations towards excellence, and fourth, the process demands transparency with information to stakeholders.
Chris pointed out that any rehabilitation organisation can formally work towards CARF accreditation. Informally there are also processes that CARF can provide support for through information on quality and standards.
She is extremely approachable, and if you wish to have more information you may contact her at cmacdonell@carf.org.
British organisations who have achieved CARF accreditation are;
Stoke Mandeville
BIRT
Rehab Without Walls
Priority Highbank
Mamosa House
Fife Windygates Hospital
Thompson House, Lisbon Trust
They are currently working with the CQC.
Delegate comment; Dynamic, clear, inspiring speaker. Very informative. +++Excellent
Professor Frostick – Brachial Plexus Injuries
This useful presentation provided a comparison of different levels of brachial plexus injuries, and treatment options that may be available.
Professor Frostick provided some details of the different surgical options available, and the level of benefit achieved. He addressed the issue that at times surgical repairs may not achieve sufficient improvement to justify the disruption in the overall rehabilitation, often with limited goals.
He emphasised the importance of the multidisciplinary team approach, mobilisation of the joints and active muscle strengthening exercises throughout the recovery.
In conclusion, the main emphasis is on the motor return particularly for elbow and shoulder. There are some possibilities of restoring hand sensibility, but to be aware that there are limitations to the restoration of function.
Delegate comment; Very good description of injury, treatment and question responses.
Professor Lennard Funk – Shoulder Injuries
Professor Funk provided a very detailed and amusing presentation, including video of patients with various shoulder injuries, and discussed the options available to them in terms of surgery.
The anatomy aspect of the presentation provided information regarding altered function and the appropriate treatment, whether this is surgery and physiotherapy, or at times physiotherapy alone.
He emphasised the need to have the appropriate surgery, provided by a surgeon with experience.
Delegate comment; Brilliant - good info at a steady pace. Good presenter, great humour to keep audience interested.
Kathleen Tatlow – Specialist Shoulder Physiotherapist
Kathleen works with Professor Funk at Wrightington Hospital, and echoed some of his presentation regarding the importance of the shoulder as the most mobile joint in the body which positions our hand in space.
She described how altered function of the shoulder can affect the whole body, and the importance of restoring normal function.
She provided some in depth information about the type of rehabilitation programmes provided for individuals, and stressed the need to assess the individual as a whole.
Delegate comment; A really good follow on from the last two talks above - nice to see stages of rehab and very informative.
Workshop - Living Well Program, The Mindfulness Approach to Pain Management
Gary Hennessey, Breathworks
Gary presented a very interesting workshop for those with clients suffering from chronic pain. The Breathworks service is an approach for those who have long term pain to help them learn to live with their pain, and to change their relationship with their pain.
The programme includes mindfulness, breath awareness, meditation, gentle exercise, pacing and learning how to apply mindfulness to all aspects of daily life. The programme is run as a group over 8 weeks.
Gary had us all laughing, and nearly crying, including himself.
Delegate comment; Thought provoking approach to managing chronic pain.
Very good inspirational speaker.
Workshop - Practical Aspects of Auditing CMSUK Standards
Sam Harris, HACM Ltd (CMSUK Director)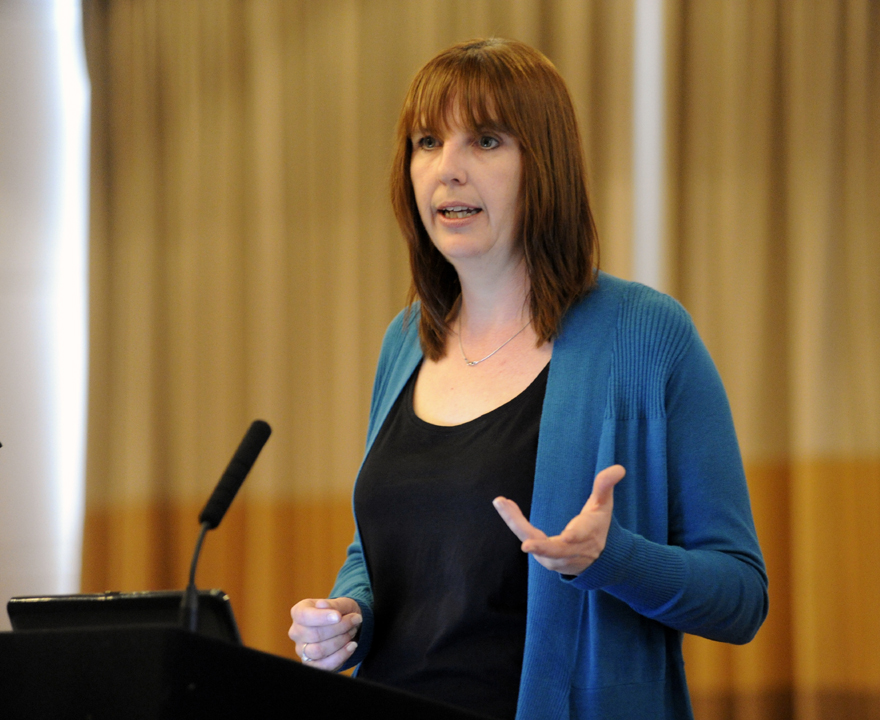 Sam presented a light hearted approach to the CMSUK self audit tool, using her own experience in an honest and entertaining manner.
She briefly went through the sections of the audit, and how once the process is begun it becomes easier to work through.
Delegate comment; Made it sound very simple and not scary at all!
images/_DSC7358.JPG