2019 CMSUK Celebration & Awards Lunch with Claire Lomas MBE
A key industry event not to be missed
with guest speaker Claire Lomas MBE
CMSUK are thrilled to announce that the 2019 CMSUK Awards Celebration will take place on Friday 13th September at the Hilton London Tower Bridge Hotel, 5 More London Place, Tooley Street, London SE1 2BY.
CMSUK are excited to confirm our guest Celebrity Speaker and this year's Award presenter is Claire Lomas MBE.
Claire's life turned upside down after being paralysed from the chest down in a horse riding accident. Claire was a Chiropractor and top level event rider when this freak accident left her unable to do the things she loved. In 2012 Claire became headline news worldwide when she was the first paralysed person to walk the London Marathon in a pioneering robotic suit. It took 17 days and raised £210,000 for Spinal Research. Claire completed her next challenge, handcycling 400 miles around parts of England and visiting many schools along the way to do inspirational talks raising more money for charity and also walked the Great North Run in her bionic suit. Claire has raised considerable sums for charity through her own achievements and by organising events. An inspiration to all, Claire has proved that in the face of the harshest adversity you can still preserve and achieve unimaginable goals.
As the success and interest in our awards grows year on year, so does the availability of sponsorship opportunities for our peers, industry supporters and collaborators.
We have put together price points for this annual celebratory lunch and award ceremony and with your sponsorship you will gain the opportunity of exposure in advertising up to the event date and of course on the day itself.
Please CLICK HERE to download the full Event Brochure
Please CLICK HERE to download the Sponsorship Booking form
This year's judging will be carried out by an esteemed external panel of judges. We will shortly announce full award criteria information and how to complete a nomination. The Award Categories are:
Catastrophic Clinical Case Manager of the Year

Clinical Case Manager of the Year (moderate to severe cases incl telephone case management)

Vocational Case Manager of the Year

Case Manager Supporter of the Year

Therapeutic Service Provider of the Year

Case Management Company of the Year

Partnership Case of the Year

Rehabilitation Innovation of the Year
We look forward to seeing you there!
CMSUK Events Team
Venue
Hilton London Tower Bridge Hotel, 5 More London Place, Tooley Street, London SE1 2BY
Date
Friday 13th September 2019
12:00 pm - 5:00 pm
Contact
CMSUK Admin
Email
info@cmsuk.org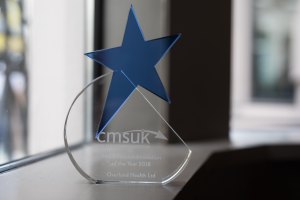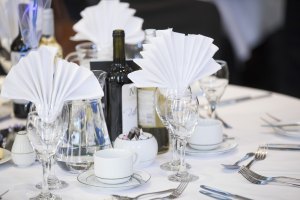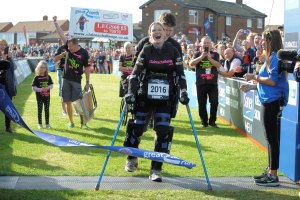 Event prices
100 places available
Member Price
Non Member Price
Expiry Date
1 x Celebration & Awards Lunch Ticket

Includes complimentary pre-event drinks reception and lunch with wine

£150.00
£170.00
Wed, 4 Sep 2019
Book now
Non Member Booking